If you're looking for some cute and easy Easter terrariums – I've got the exact chocolate bunnies you're after!
Photo Credit Source for Highlighted Picture
This picture from Martha Stewart has been taking my breath away every Easter for several years now.
She inspired this centerpiece for last year's festivities.
It was so simple and beautiful that I couldn't wait to repeat this vignette again.
I brought out a couple helpers from our stash of pets to get us started,
they were happy to stretch their legs after being cooped up in their hutch all day.
Meet June . . .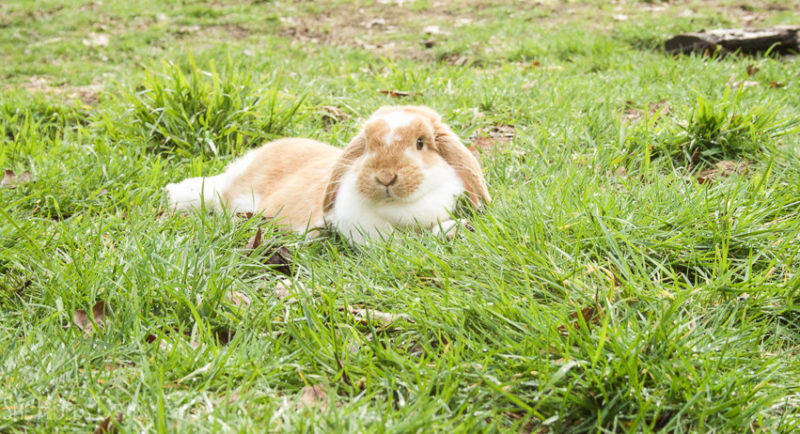 This post contains an affiliate link. Click here to read my full disclosure policy.
. . . and Echo.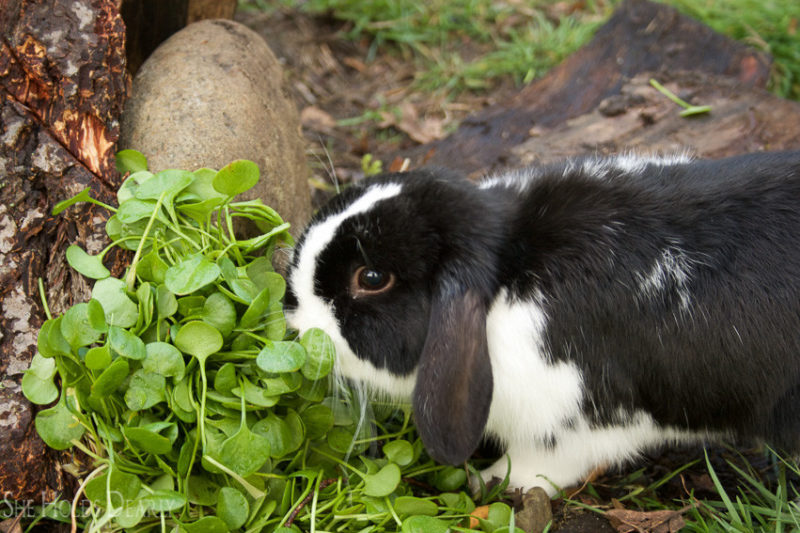 I have always had a love for rabbits and well, do I even have explain the charms of chocolate?
So, chocolate rabbits are some kind of wonderful, if you ask me.
When I used to be out thrifting I would instinctively disregard any little ceramic bunny knick knacks because I'm not really into that type of thing.
But, one day I saw them with new eyes.
They were fine little rabbits, they just needed new coats.
Chocolate coats.
Here is the spray paint I recommend for their "chocolate" coating.
In these rabbits' defense, they really are sweet just the way I found them.
But, living in a house built in 1906 pushes me to keep my decorating more in line with something a tad bit more vintage, hence the chocolate bunnies.
Give your ceramic cuties two coats of paints
(note: don't let any real rabbits help with this part).
While they are drying, search your house or the nearest craft store for any of these items. . .
Terrarium
cake stand with lid
large glass jar
or
glass cloche (if you have any of these, send them directly to me. I need them.)
Note: a true terrarium is defined as a display partially or wholly covered by glass
Natural Decor
bird's nest
flowers
moss
boxwood
My rabbits came out a little shiny, so I did what any girl does when she has a shiny nose, just dusted a little translucent powder on for good measure.
Now, you just choose a container, fill it with moss or ivy and tuck in your rabbits with any natural decor you were able to conjure up.
Echo is trying to blend in.
Sorry, Dude, those whiskers are a dead give away.
Now try to resist the urge to bite off any ears and . . .
. . . from now on don't mistake these dusty little cast-offs for useless junk, like I did.
Related Blog Posts:
Pin These Easy Easter Terrariums For Later: