Who would have thought?!
Giving your leather chair or couch a makeover is entirely possible. You don't have to replace the entire piece, you just have to find the right product. Leather paint!
Better known as Reluv Leather Renew.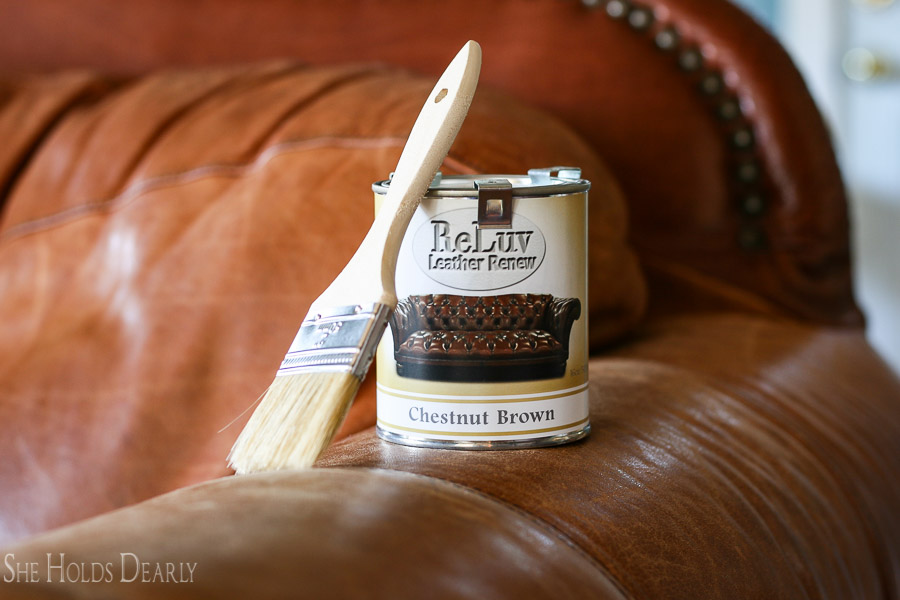 When I first told my husband I was painting the couch, he said that wasn't possible. After I showed him the paint product I had in mind, he looked impressed and said, "I can't keep up with your ideas."
I took that as a compliment.
Now, in all honesty, I think this room could use a sectional.
We have a lot of kids coming and going from this house and movie watching is a little crowded. But, I am stickler for trying to coordinate with the era of the house and I don't want to spend the money on a new couch right now, so this will have to do.
I bought this couch off Craigslist for $200! Sometimes, I look for years for the the perfect piece, but I found this couch within minutes of going online. The seller was about 15 minutes from my house and she said that she had posted the ad had only been live for 20 minutes and already the phone was ringing off the hook. First come, first serve, she said.
Game ON! We piled the kids in the truck and made a beeline for her house. And you know who got that couch!!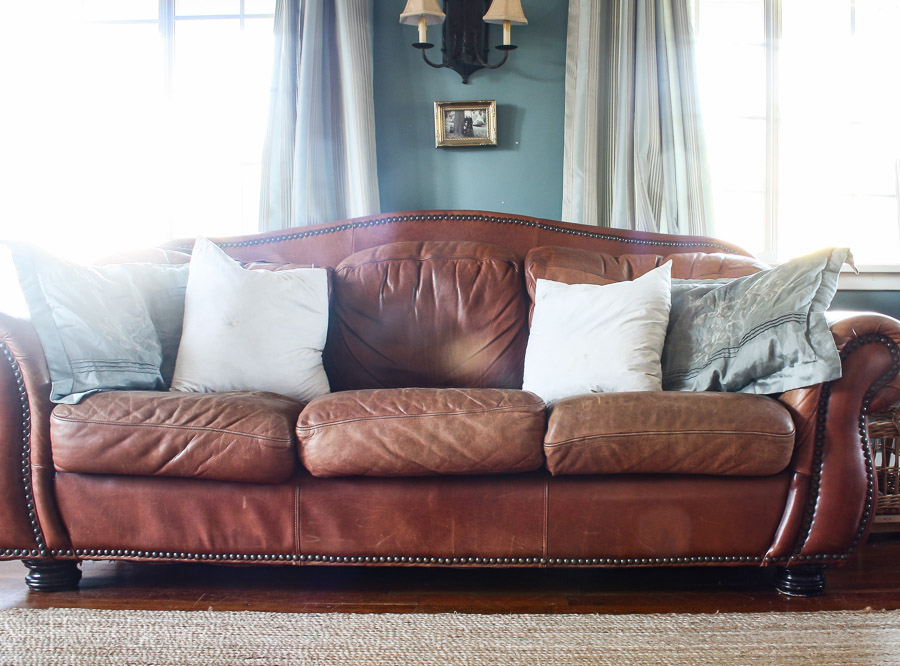 Ok, my plan was to darken the couch up a bit. I wanted to give it a "worn saddle" look.
Like this.
Ok, let's get to the tutorial . ..
Materials Needed
This post contains some affiliate links to products I know and love. Click here for a full disclosure.
Takes 2 hours to paint an entire couch
How to Paint Leather Furniture Tutorial
Wipe down all the leather with acetone on a rag to clean it
Wear gloves and work in sections applying the leather paint.

Apply a thin layer of the gel-like paint.
I only used half of my tiny can for the whole couch (!)

Go back and dap the wet paint with a wadded up cloth to give the look of texture.

If you are painting over hobnail, this is the time to wipe off the paint on them, as well.

Throw away gloves, chip brush and rags.
Let dry for 48 hours in a well ventilated room.
And the Before pic again. . .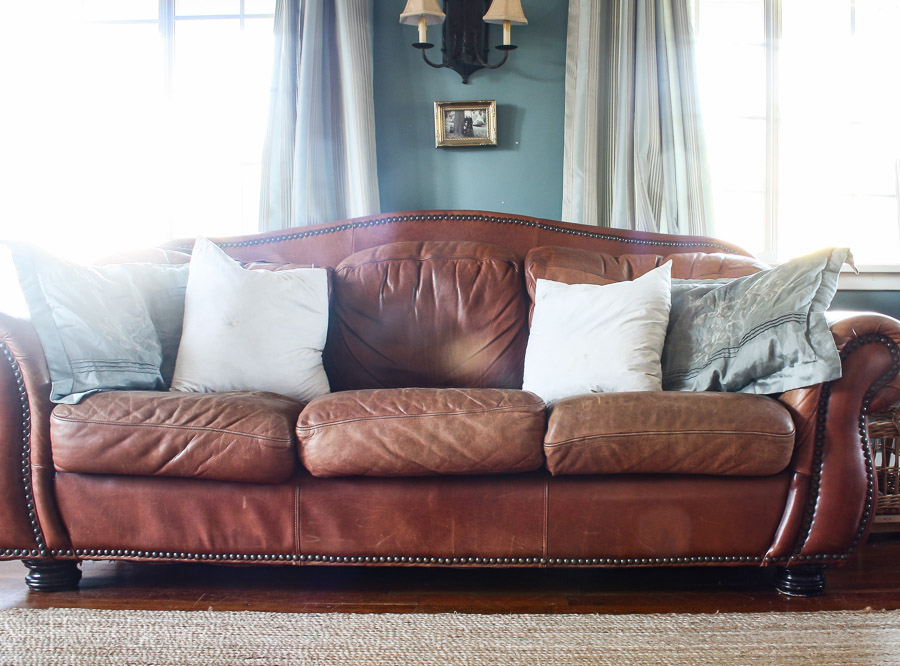 Here are some after pics, I like that the dog is on the couch to show the contrast.
She used to be able to be completely camouflaged sleeping on the couch.
It would have turned out closer to the inspiration picture if the original color was more tan/golden. But, I am loving the boost in patina on our leather couch.
See the Farmhouse Living Room Plans here.
To see the finished room, visit the Farmhouse Living Room Reveal!
Pin this Leather Painting Tutorial for Later: