Have you been hearing the term "cottagecore" popping up more and more in design circles? Let's talk about some of what is included in this new-to-most style!
*Feature Photo Credit to Brambly Cottage Ashbury Wallpaper. *
I first mentioned cottagecore in my Interior Design Trends for 2021 Blog Post from a few weeks ago and tucked within the responses were quite a few requests to do a post on what exactly cottagecore is!
And I'm HAPPY to oblige. SO many aspects of this style and aesthetic bring me a lot of joy.
Today I'll focus both on elements that are part of the look, and also share some ideas about how you can incorporate it into your own home!
And I have to say, this style is fairly new to me as well, so I'm learning right along with you! The good news is that it has lots of familiar elements, so I'm guessing if you're anything like me, you'll find some things to pick out that you love!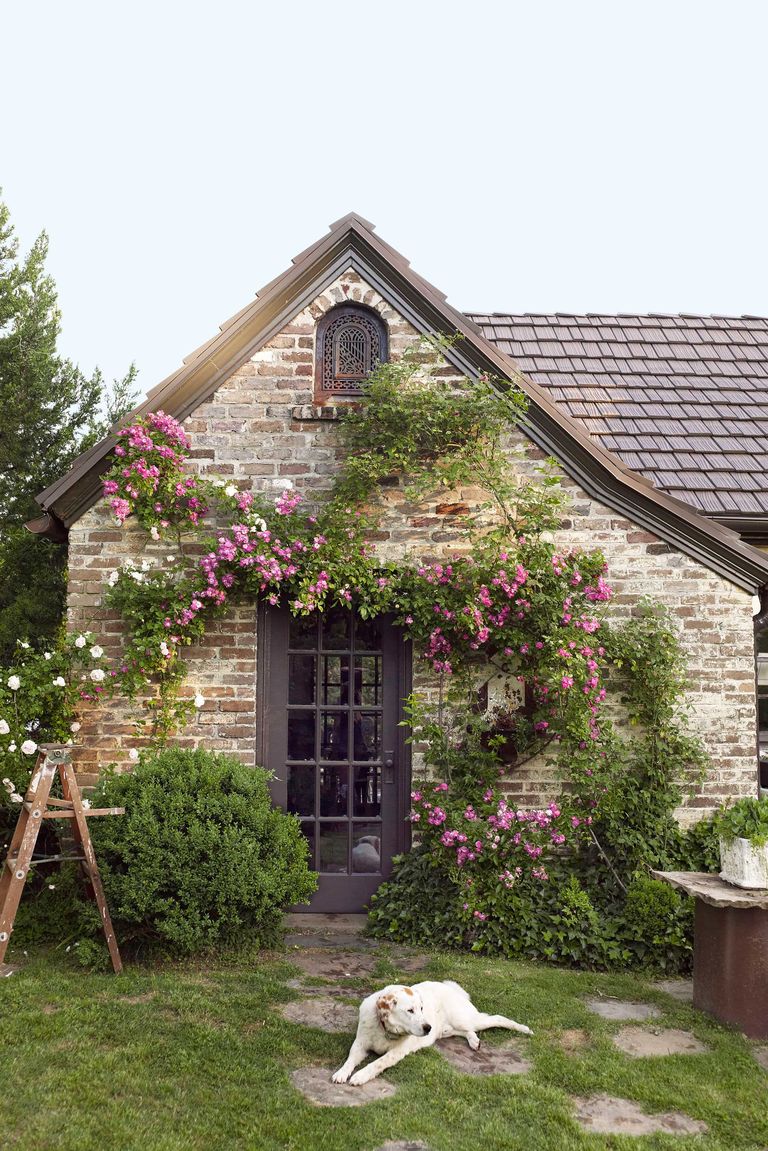 *This post contains affiliate links to products I know &/or love.
If you would like to learn more about finding and honing your design style…
My Elite Decorating academy teaches all that and more! You can register to join online anytime at elitedecoratingacademy.com.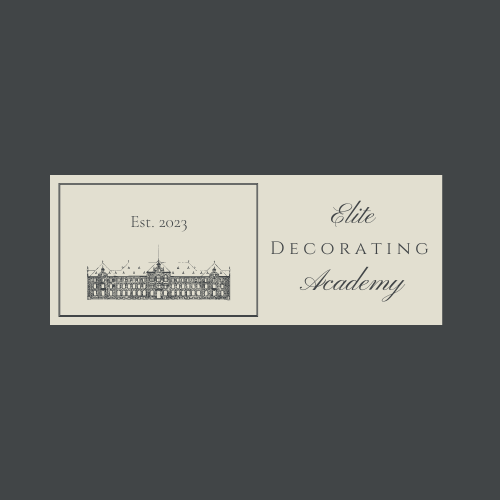 What is Cottagecore?
If you start perusing Pinterest for cottagecore, you'll immediately find a lot of the following:
Fields of wildflowers
Fairy tale cottages in the woods
Tons of femininity
English country-side and English garden influences
A very wild and free, romantic woodland sort of atmosphere.
When you break that down further you find very muted colors like watery blue, buttery yellow, and LOTS of different greens, with accents of warm grey.
I think one of the things I actually love most about so much of this look is that it's not at all fussy!
You can look through most of these interior design pictures and right away you realize that you could probably thrift every single item in them. Everything feels very reasonable and that is so refreshing!
Other aspects of this style
I mentioned this in the trend post as well, but it really feels like 2020 as a year changed the interior design community pretty drastically. People who might have previously considered themselves minimalists began to be okay with a little bit of "clutter". By that I mean more comfortable with having things around them in their home. And I think that stemmed from wanting their home to feel cozy and somewhere they don't mind spending the majority of your time.
Another interior design element I'm seeing used a lot within cottagecore is shelving. We're talking shelves all the way up to the ceiling and even wrapping around the ceiling.
Plants abound, and cozy candle light rules supreme.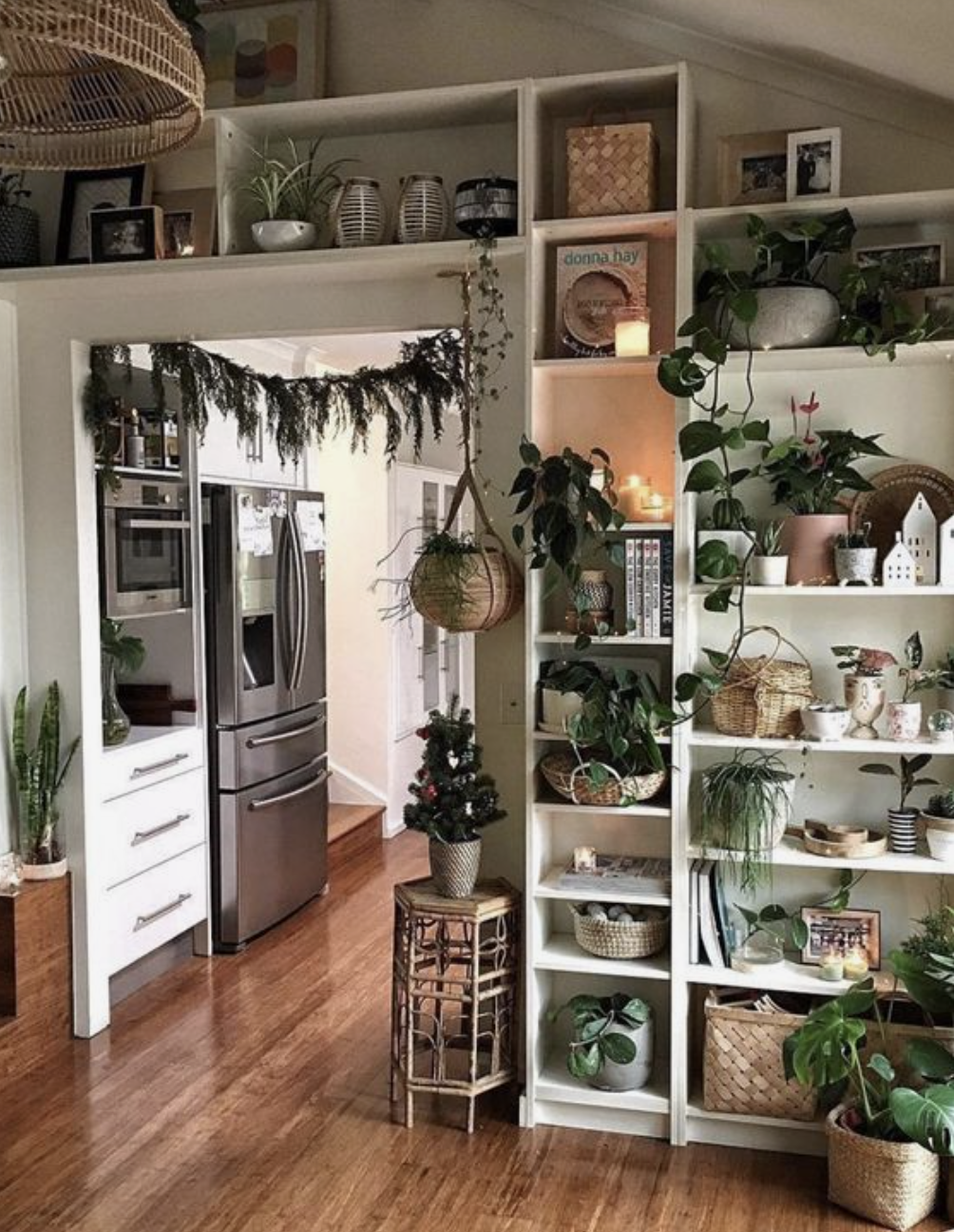 Cottagecore Textiles:
In textiles there's absolutely no fear about textures, florals and layers. Vintage rugs lay alongside rustic wooden furniture.
I'll share a bit more about textiles (of another kind) at the end of this post!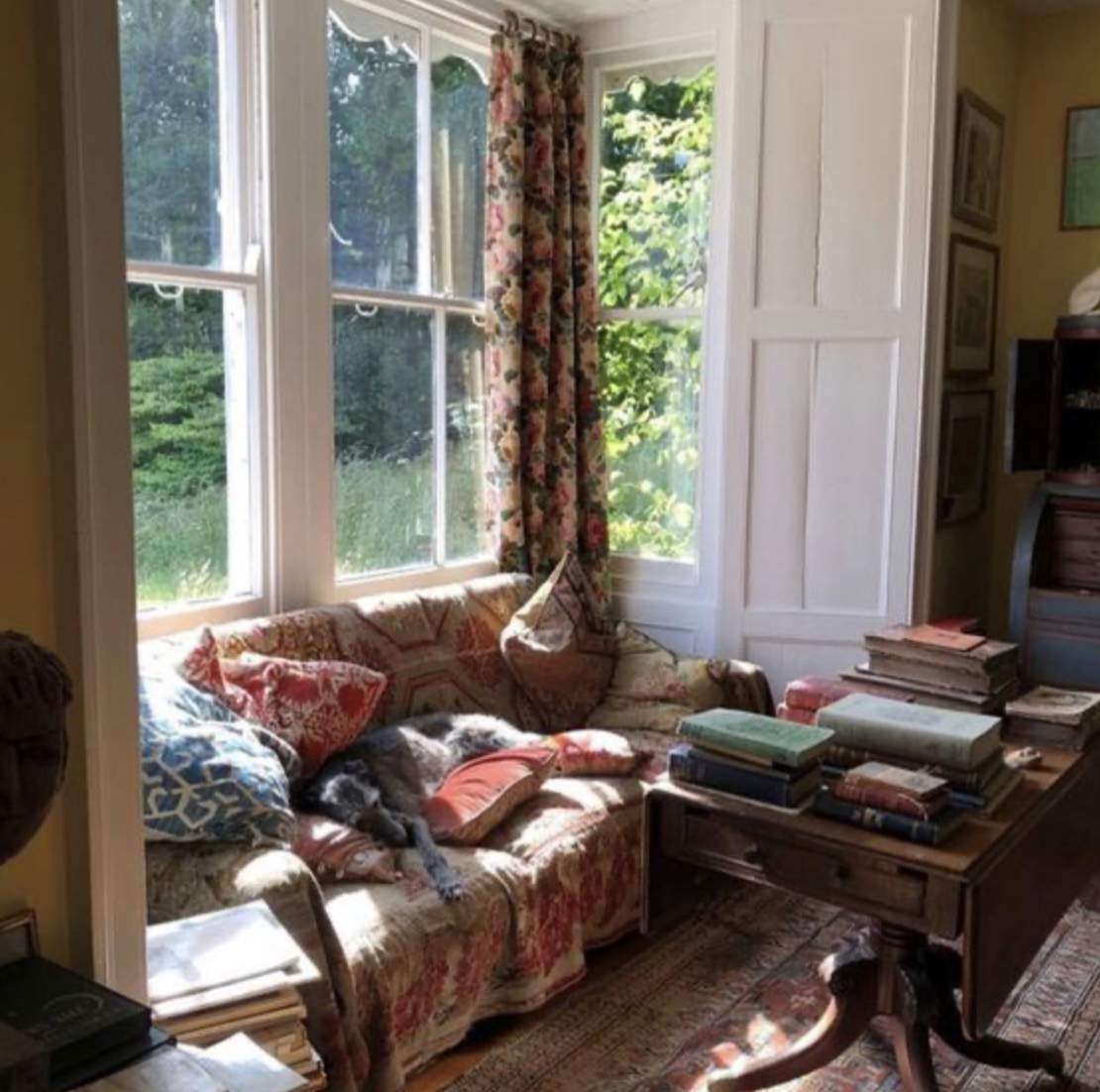 Curtains are bold and colorful and sometimes even found in less expected places like under cabinets and desks.
Cottagecore Kitchen Spaces:
The kitchens I'm seeing feel just like an english picnic. Grandma's china is out of the box and proudly displayed and used. Tea sets, lace, and wild flower bouquets are plentiful.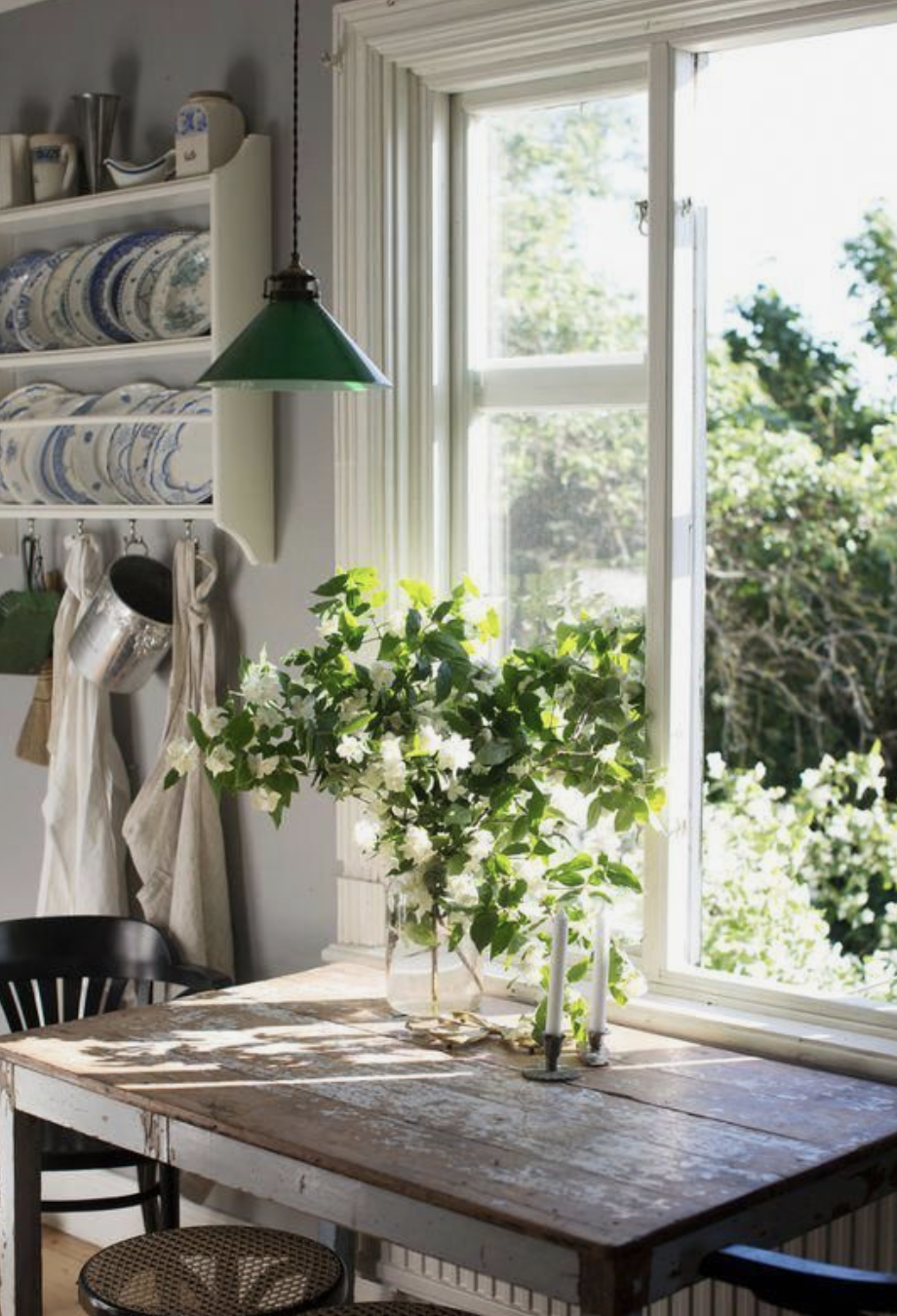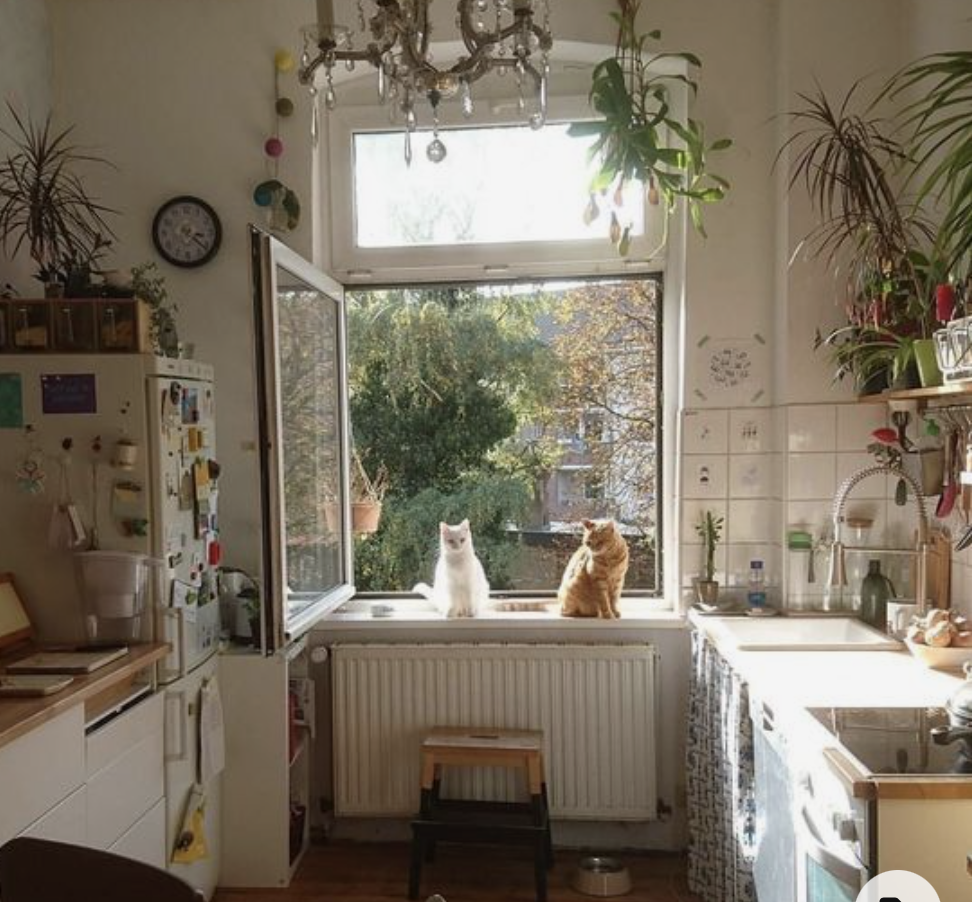 Continuing through the house:
I think this cottagecore style is helping to usher in another era of people who are more open to wallpaper again, with lots of botanical prints and beautiful color. I've seen some really lovely hand-painted florals right alongside bold wallpapers, and I actually really love it!
Gallery walls are also big, and in much "messier" less polished style than we might be used to.
I love how they even have a row of mis-matched chairs in front of this jam packed wall.
Dainty painted furniture is just about everywhere you look within cottagecore!
Also, did I mention that there are books? Vintage books? And lots of them? How could I not love that?!
We're talking floor to ceiling books with vintage linen covers, stacked and piled in all sorts of ways until there's not room for much else. (Except your other great cottagecore knick-knacks, obviously!)
There's really nothing pretentious about cottage core, and that's such a breath of fresh air!
Yes some of these spaces look a little bit cluttered, and are probably a bit of a hassle when dusting day comes around, but what you gain is that these spaces seem very child friendly and forgiving. And who doesn't need a little bit more forgiveness in their every day life?
I feel like this look as a whole gives off such a humble, cozy, authentic life with a bohemian undertone. And I'm here for it!
I'm really curious to hear what you think about this newer-to-us style, and what your favorite part is! You can answer in the comments below.
How to Incorporate It
If you're liking pieces of this style, but you're maybe not quite ready to jump in head first here are some fun ways to start slow!
Work on adding more color into your decor and accent pieces.
Add some elements to a single room, like this example of a subtle and moody office
Paint your doors & millwork a soft blue
Add a floral wallpaper to an accent wall
If you like the sort of indie Gypsy feel, maybe use a piece like this platform bed from Urban Outfitters to update your bedroom.
For some really authentic Cottagecore inspiration, I recommend following @bonjourmoon on Instagram!!
Another Element of Cottagecore Design
Now I don't venture outside of my interior design topics too often here on the blog, but I couldn't help but show you some of the gorgeous cottagecore clothing that is in style through this process!
Things you can expect to see:
Dreamy white peasant dresses
Puff sleeve florals
Smocking for days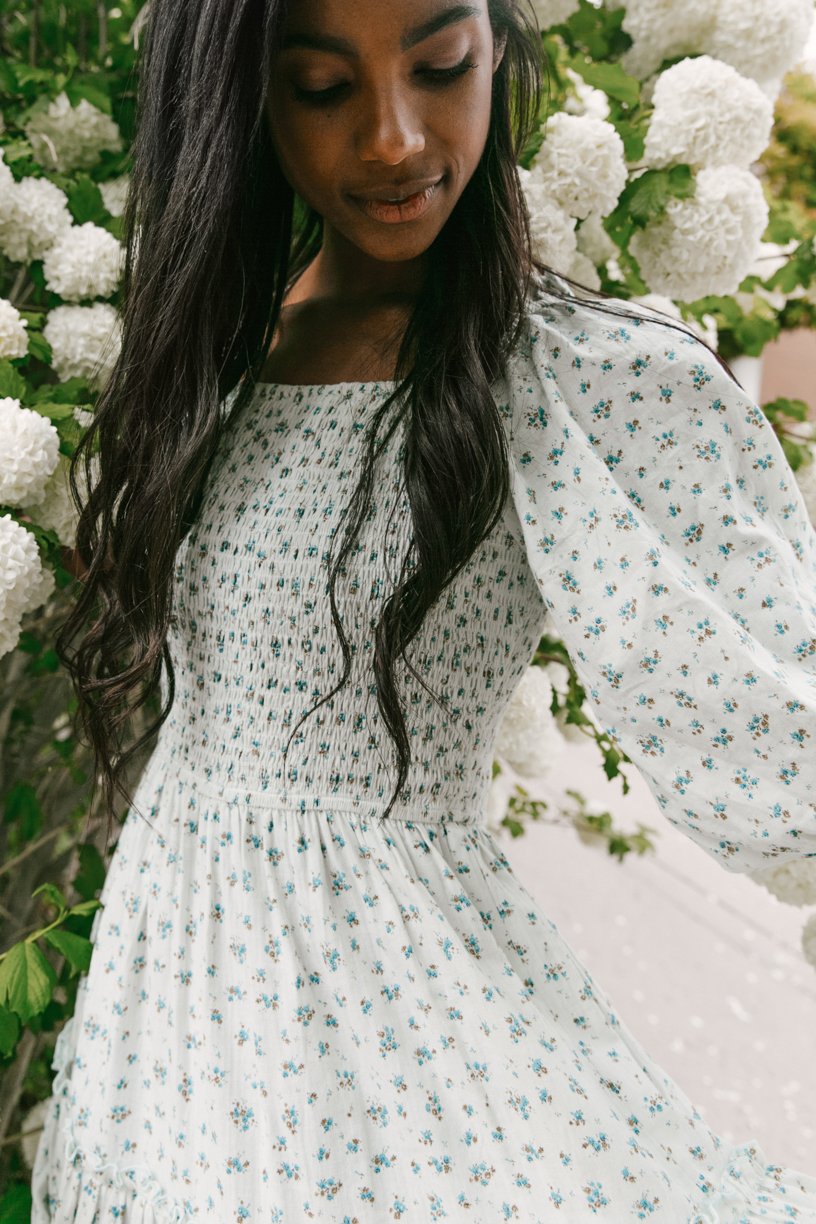 Slouchy cardigans layered over sun dresses for a cooler day.
Soft feminine blouses, sometimes paired with high waisted pants in a solid color.
Oh, and of course a handkerchief over your hair to complete the look!
My own daughters have a love for this look in both fashion and decorating, which has been a great thing for us to share.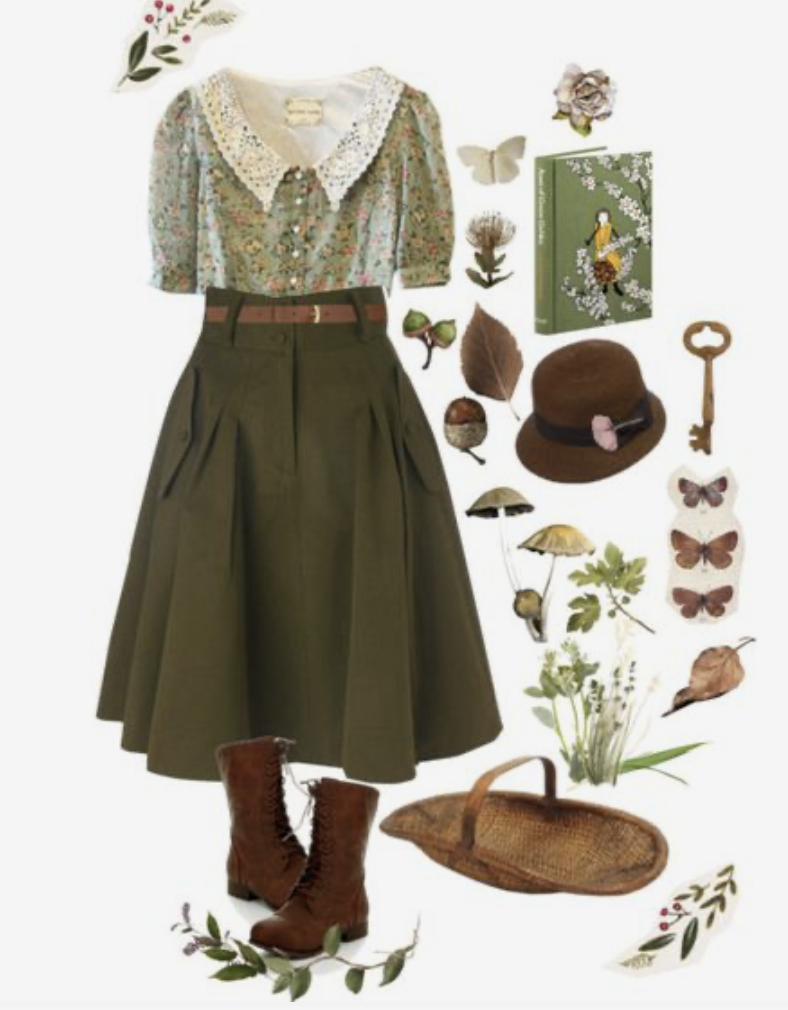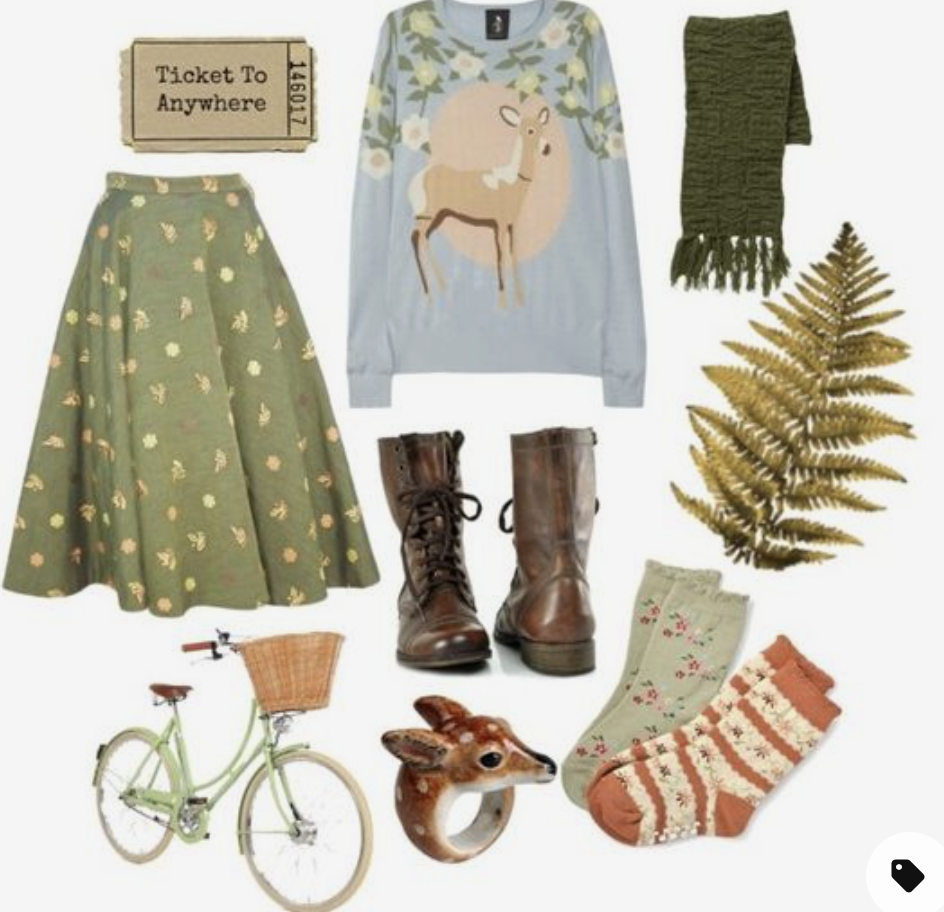 I hope you've enjoyed this sweet peek into the romantic and cozy world of cottagecore! Let me know below what your favorite part is!
More like this, Please!
If you enjoy when I share about things like these style insights, you're probably the perfect fit for my Elite Decorating Academy! A full design course with 28 hours of teaching broken into small easy to digest classes. It's available online 24/7, and once purchased, you have access to the course for the rest of the course's lifetime.
Click HERE to get started with EDA.
Alternatively, I also have my Behind the Scenes Decor Group where I get together live for weekly classes (on zoom) to teach about editing our homes, interior design skills, heart issues for creative women, and consultations where I get to turn the camera around into the homes of my lovely ladies and help solve their design problems and dilemmas. This group also has a private online community where we get to share our design questions, expertise, joys and sorrows. It's truly a wonderful group of women that have joined so far, and I'm always so excited when it's time to welcome more!
You can join the waitlist here:
Pin this For Later:
Until then,