You can read an updated version of this post here! 40 Farmhouse Finds & Favorites from IKEA has the latest 2020 goodness in stock now!!
In the past, IKEA may not have been the first place to pop into your mind when you needed to pick up some decor for your vintage home. Definitely not a place to find antique replicas.
But, I want to challenge that thinking with a collection of 40 Farmhouse Finds from IKEA that I have been curating for the past few weeks.
If you are fortunate enough to live near an IKEA, you will understand what I mean when I say visiting IKEA can result in an all-day adventure and a carload of very affordable home decor.
Here in Seattle, they have just built a brand new store next to their old one (which is being turned into more parking).
I had the priviledge of previewing the new store the day before Opening Day.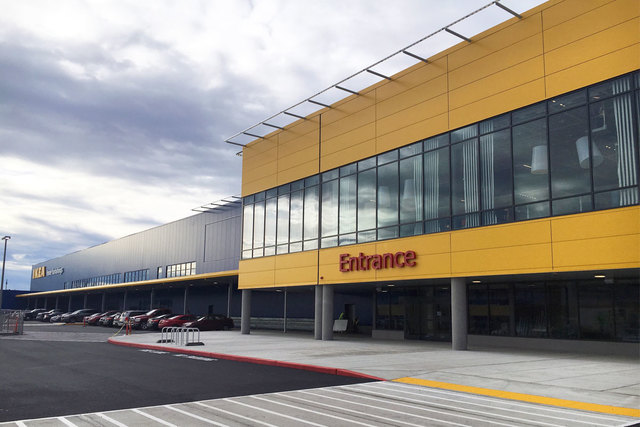 I, along with the other guests, enjoyed an authentic Swedish breakfast in the IKEA Restuarant & Cafe and a pre-opening day ceremony.
My favorite moment during the ceremony was when IKEA invited the 35 different charities represented there to come and shop the old store. They could take what they needed as gifts from IKEA for their benefactors.
I just loved that!
As for the store, let's just say, they have really outdone themselves up here in the Pacific Northwest!
Here is a sampling of some of the features. . .
Nearly 400,000 square feet of shopping!
Simplified layout
Two floors, upstairs are the showrooms and downstairs is more of the actual shopping, called the marketplace
Fun childcare area inspired by a Swedish forest
Gift Registry
365 Day Return Policy
Free Wi-fi
While I love planning several hours to take the kids to IKEA, if you don't live near an IKEA, I have good news!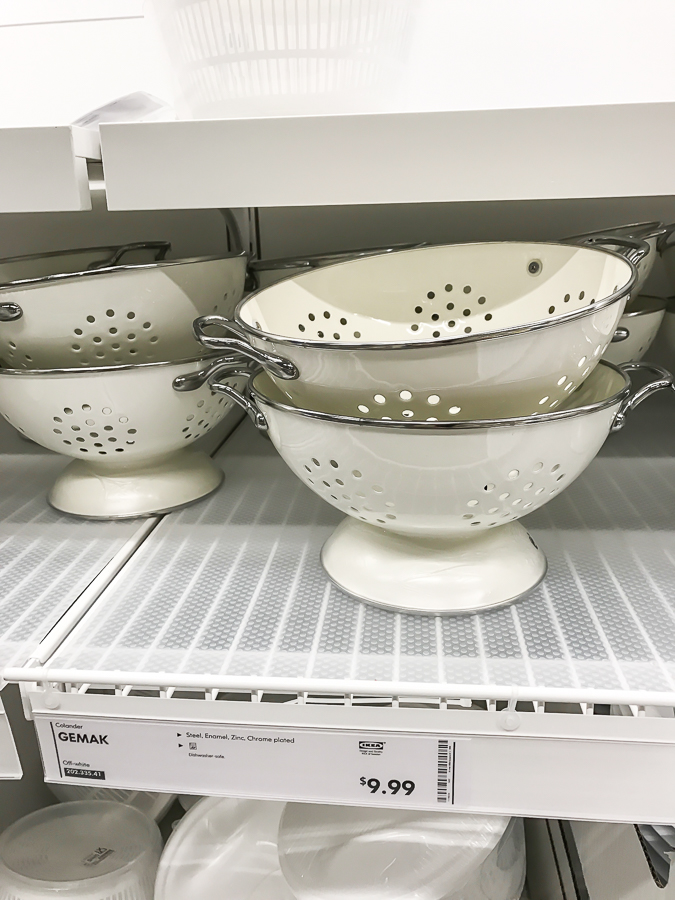 At the time this was published, all of the items in this post were available on the IKEA website.
Update- some have been discontinued, in which case I have added similar product links.
*This post contains some affiliate links.
Now let me show a few ways to put together some of the fabulous farmhouse finds tucked away in this store.
I have divided the products into four design boards to give you an idea of have to use the different items together.
Let's start with the kitchen. . .

We were able to customize the edges of our butcher block counter with a few simple steps.
Also, the bar stools have been essentials in our house with three kids.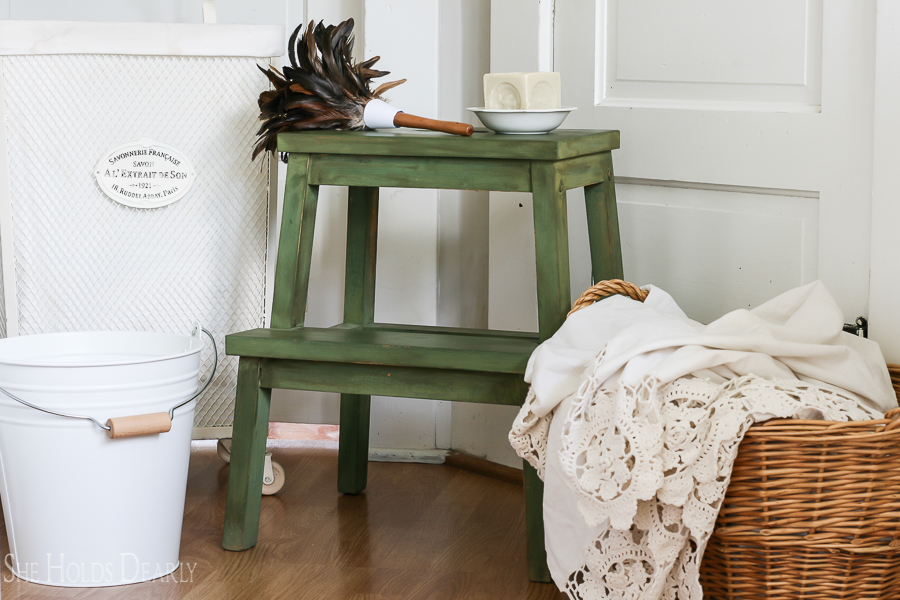 Their step stool can be painted to match any home. I used Boxwood milk paint and finished ours in a dark furniture wax.
I am so pleased with the quality of their white bucket. I use it for all kinds of things!
Now onto a sample family room . . .
I have three of the pleated pillow covers and am going back for two more!
Do you spy that little alarm clock on my night stand?
Yep, IKEA strikes again.
Our fictitious home tour continues with an IKEA office . . .
And concludes with a front porch, because every farmhouse needs a front porch!
A heartfelt thank you to IKEA for sponsoring this post!
Have you Heard… Elite Decorating Academy is Now Open!
I am so excited to be able to share that the Elite Decorating Academy, my online, comprehensive design school is open and accepting new students!
With over 28 hours of design teaching broken down into 160 bite size classes, it's the right fit for any schedule! Head on over to elitedecoratingacademy.com to learn more and to get started! SaveSaveSaveSave
Pin These Farmhouse Finds from IKEA For Later: