The farmhouse dining room is ready for guests! Come on over, we love having people visit, especially if you share our love for old homes.
And this time, it's not just a tour, but a Spring Dining Room Tour!
Technically, this room is more of what you might call a fireside room. Meaning, this room houses our wood stove and everything in here revolves around it.
Sometimes its our dining room, sometimes its our sitting room. But, it is always our fireside room.
It separates the living room from the kitchen and has a simple built in book shelf that we added when we did the kitchen remodel.

*This post contains affiliate links to products I know &/or love.

I added in some pictures and white dishes to the bookshelf with some pops of black and green. You can learn more about how I styled it in my How to Style Bookshelves post.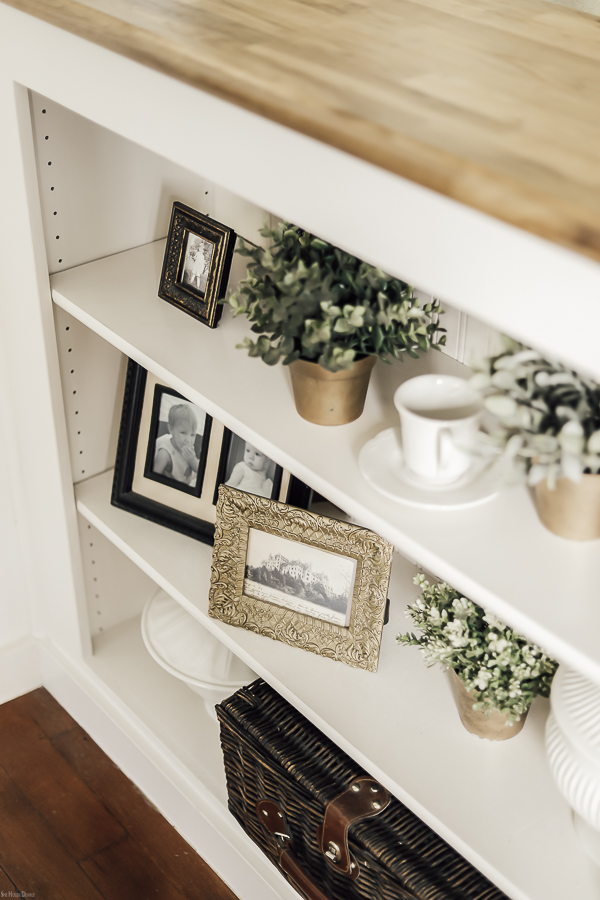 I bought a large butterfly print and frame from Ikea and hung this on the brick accent wall.
Underneath that, I have our collection of black umbrellas and our walking stick the looks like our beloved dog. The idea is that it would look like the umbrellas were drying out by the fire.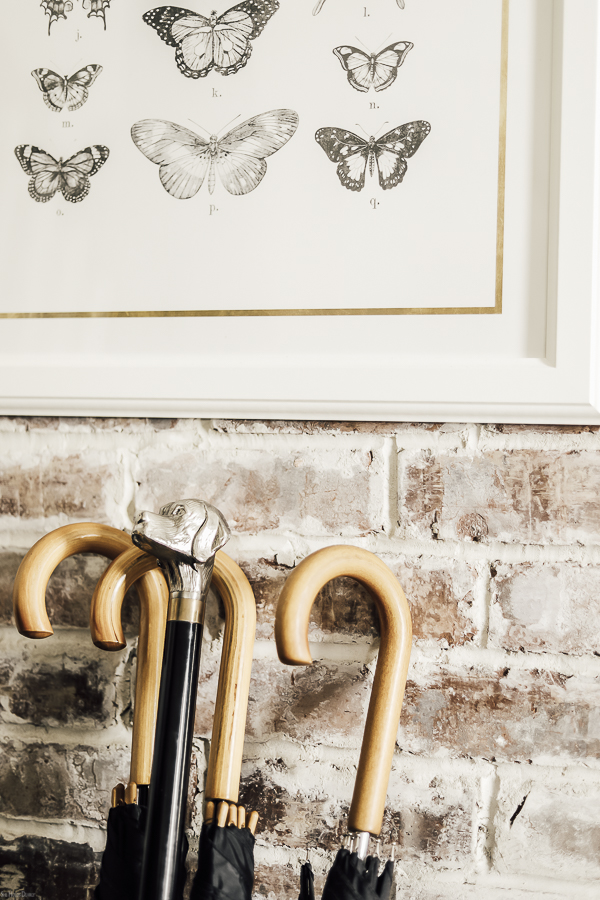 Across from the wood stove is a little vignette with a dress and a hanging basket of peonies, think Easter vibes here.
On the table is a marble slab, with a rope handled cloche. Inside the cloche is a small, variegated plant from . . . you guessed it, IKEA! And a simple white candle rounds out this spring centerpiece.
I have a lot of fun with the gallery wall behind the table and this season is no exception. My louvered bi-fold door is posing an amazing shutter and back drop in the corner.
On the wall, I have a lovely bird sketch in a black frame from the amazing Ikea also pictured are an oval platter, round hanging mirror from Joanns and honey bee pic I made last summer.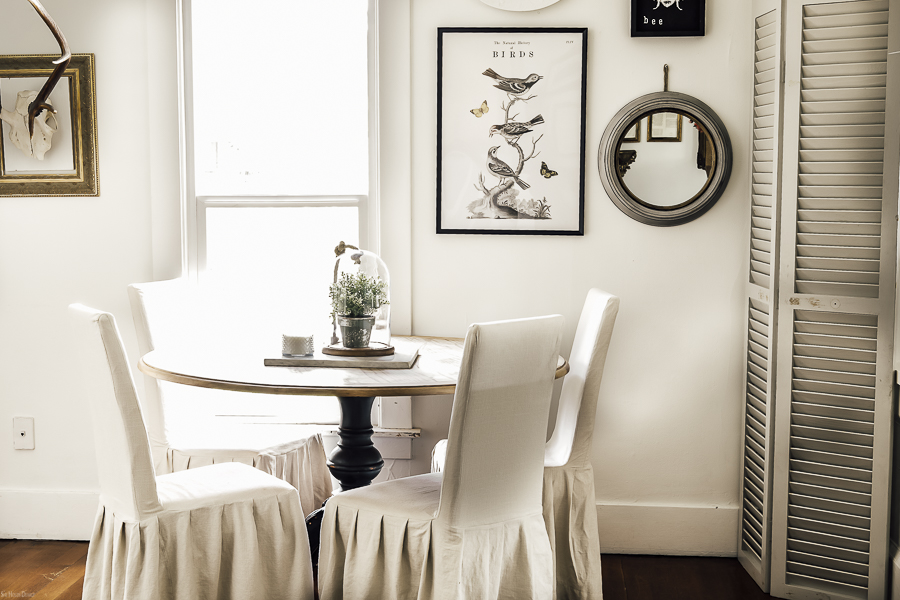 Finally, I saved the best for last, the gorgeous round jute rug is from World Market and adore it. It has not shed a bit and is super soft. See, even the kitty agrees!
I may or may not have taken a nap on it in front of the fire since it's purchase.
Such a cozy room, I hope you enjoyed your tour. Let's do this again soon! Before you go, let me know in the comments which decoration is your favorite piece, I'd love to know.
Watch this video to learn more!
You can subscribe to my YouTube Channel here.
Pin for Later: