Giving a newel post a farmhouse makeover is really quite a simple process.
With a few tools, some MDF and cove base, we were able to give our boring newel a whole new look.
So here is my "new post" about a "newel post"
. . . . . I couldn't resist.
When we first moved in, we tore out the lovely 60's railing get up that went from the floor to the ceiling (!) and left the previous newel post in place to save time.
It was an awkward looking 3×4 for awhile.
Finally, we got around to making it more decorative and symmetrical;
I am so much happier with it now.
This post contains some affiliate links to our favorite products. Click here to see our full disclosure.
Tools and Materials:
mdf
1 inch cove base
120 grit sand paper
primer/stain blocker
white oil based paint

do not use acrylic paint for this, it will break down over time and get gummy
Tutorial:
First, we glued and nailed a piece of MDF to the newel post to make it square.
(If you have a more curvy newel post, you can build a case right around it to get to this point.)
We wrapped the base with 3/4″ MDF to build it out.
To trim the base, we glued 1 inch cove base to the top of the MDF and added some more for decoration.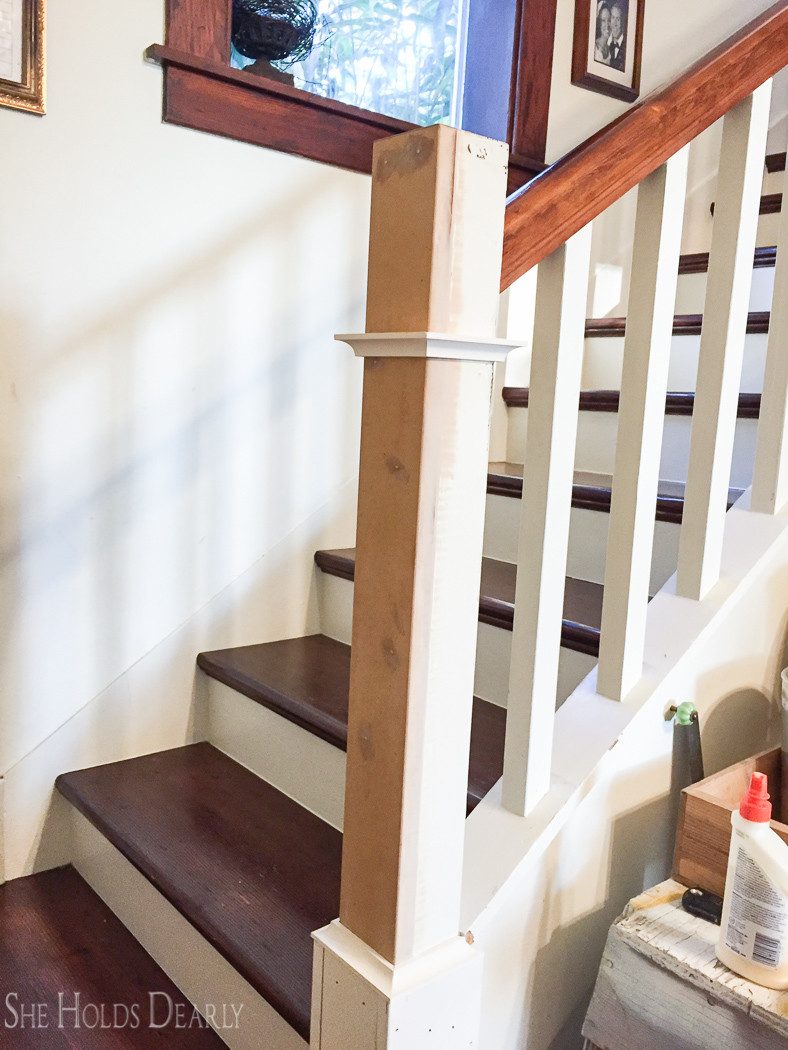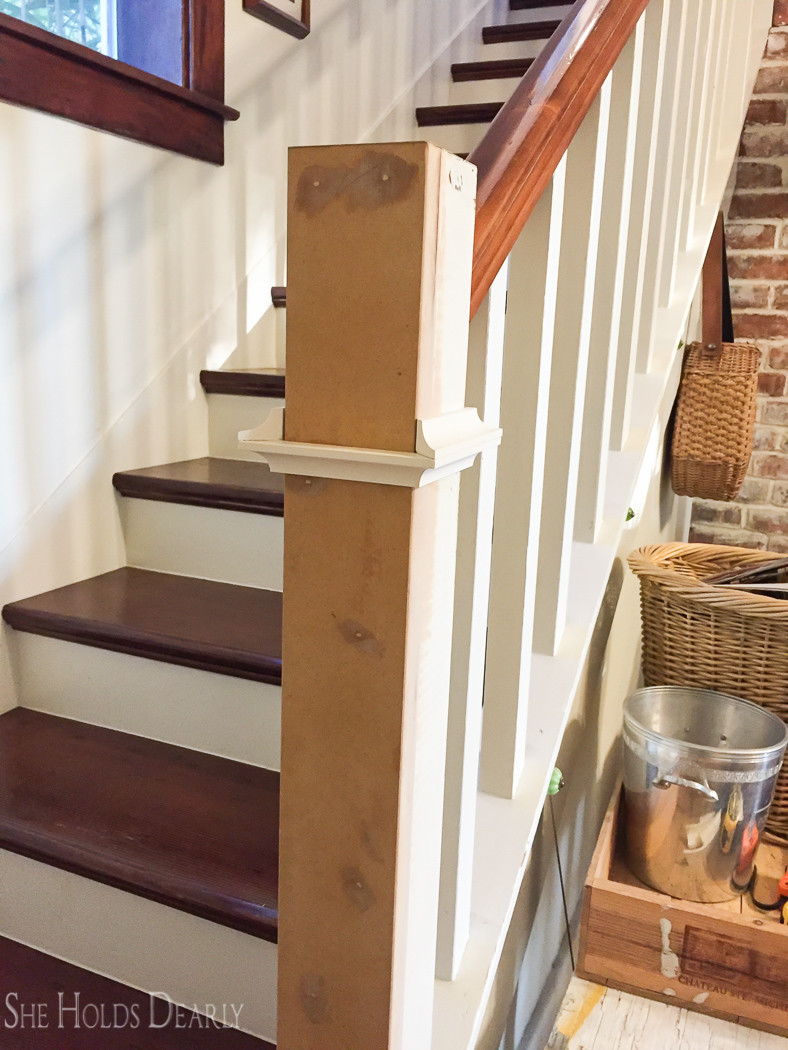 For the cap, we just used 3/4″ MDF.
Note- make sure when you do this that the cap is large enough to cover the cove pieces.
Next, we primed the entire newel post and let it dry.
Then we filled nail holes and seams with sparkle, let it dry and sanded.
After that, we filled everything again with red glazing putty and sanded to a smooth finish.
We wiped off the dust and caulked the 90 degree joints.
We primed one last time and finally, painted with oil base paint.
Whew, I was getting tired just typing that!
And here is the finished product!
For more stairway inspiration, you are welcome to visit my Farmhouse Stairways Pinterest Board.
No sliding on the banister!
Pin this Farmhouse Newel Post Makeover For Later:
SaveSave