I have been searching high and low for inexpensive Adirondack chairs. And I am happy to report that I have finally found a solution!
These Adirondack chairs only cost me $50 a piece.
After searching online and finding them all to be $300-$500 a piece, I turned to Craigslist. But, even those were running $100-$200 and I rarely found a matching set.
*This post contains affiliate links to products I know &/or love.
You see, I wanted these for a little anniversary gift. I even ordered customized metal labels off Etsy that say "Grow old along with me " and " the best is yet to be" to put on the chairs. Its going to be a little hide away for us to sit together in the mornings.
So back to my story, I thought about DIYing them (surprise, surprise!), but the plans were all a little too overwhelming for me and there was the cost of materials to think about.
Finally, I found a kit online – two chairs for around $100. Now you're talking!
Inexpensive Adirondack Chairs
Supplies
Tutorial
When they came in the mail, I bribed my husband and son with fresh baked chocolate chip cookies (which I did not even bake, my daughters did – this story is making me look bad. Haha! A girl's gotta do what a girl's gotta do.)

In hind sight it would have been easier to spray or even brush paint them before they were assembled. Just a thought.

I sanded down the rough edges with 220 grit sand paper.
Then, I painted them with one coat of Annie Sloan's French Linen Chalk Paint.

I really liked the slight weathered look the one coat gave them.

Next, I sealed them with a matte clear coat sealer.
Finally, I added those adorable metal labels and now they feel like a legit anniversary gift! But, you could order anything for your labels.
Adirondack chairs have an understated elegance about them, rustic and classic all at the same time. I love how they look against the trees, so inviting and peaceful. Let me know if you get a set and if they, too, are a special gift!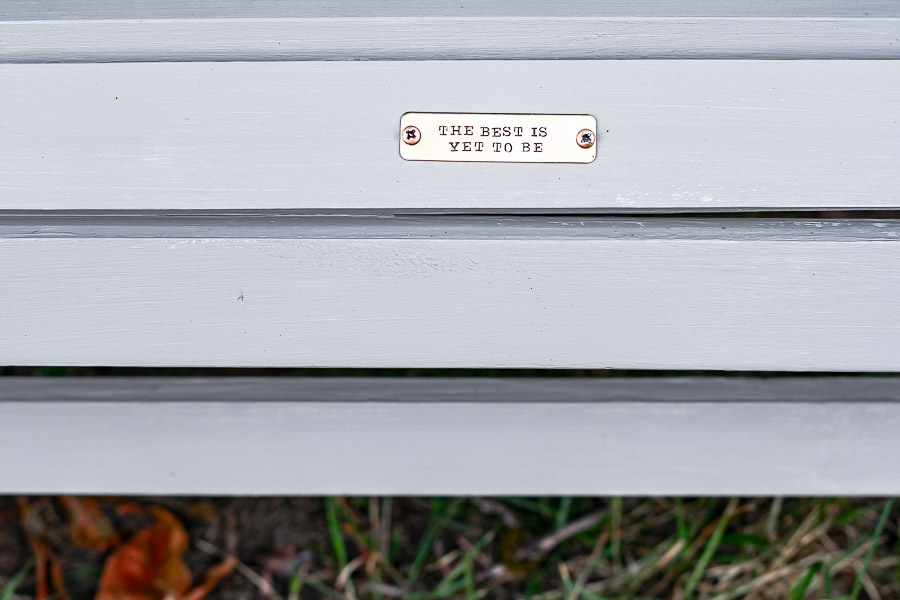 Watch this video to see how easy they are!
You can subscribe to my YouTube Channel here.
Shop this look:
[show_shopthepost_widget id="3237626″]
Pin These Adirondack Chairs for Later:
Related Posts:
Crochet and Linen Throw Blanket