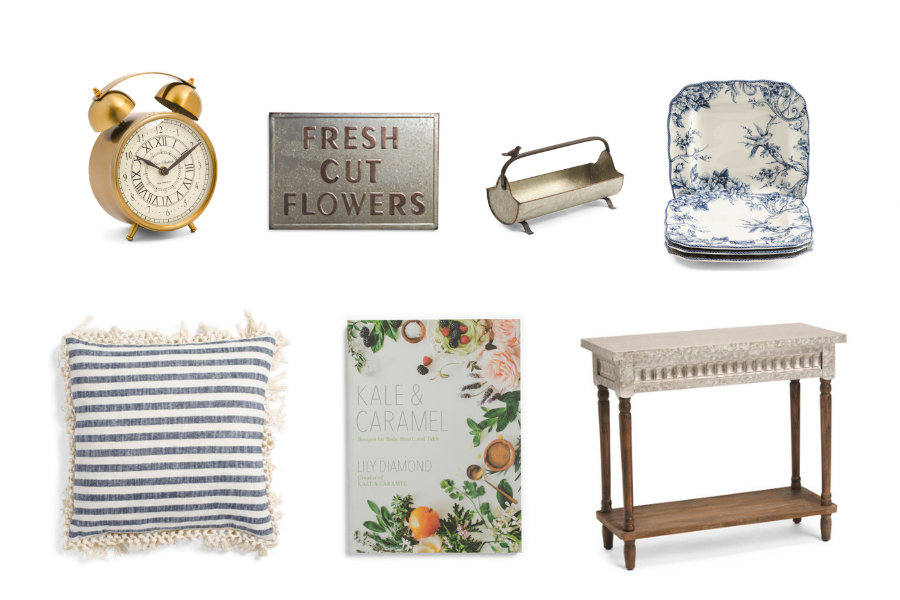 As much as I love thrifting and DIY decor, there comes a time when you just can't find what you are looking for. Can I get an "amen"?
It is in these moments that I turn to online shops to fill the decor gap.
However, I am on a tight budget, as most people are and I need not cause more stress at home, if you know what I mean? So, I need to find shops that are well priced.
I have several companies up my sleeve that fit the bill and I put together a Farmhouse Decor Source guide a while back, which I will link at the end of this post.
But, today it's about one if my favorites- TJ Maxx. You have probably heard of it, but did you know that you can shop online with TJ Maxx???
Yup, I know, mind blown!
It has been a long time complaint of mine that I cannot find things other people find at TJ Maxx.
That is, until now. It doesn't matter where you live, if you can get online we can all find the. exact. same. items from TJ Maxx.
I put together some of my current favorites for spring and summer to get you started. Pretty cute, huh?
I put the links for you below.
*This post contains affiliate links to products I know &/or love.
Most of the above items cost around $20 and would make lovely Mother's Day gifts this time of year.
Hopefully, you got some ideas and now have a new online source for gifts and hard to find decor items.
Let me know in the comments below which piece is your favorite and don't your copy of my Farmhouse Decor Source Guide, if you don't already have it!
Shop this look