Thank you @dreamywhiteslifestyle for the featured picture.
Instagram is the fastest growing social media platform right now and for good reason. Essentially, it is Pinterest, Facebook and Twitter all rolled into one.
And I, for one, adore it.
Pinterest is the platform I use to unwind and hone my eye for design, but Instagram is where I go to hone my photography skills and meet like minded people.
Almost 100% of my relationships with other bloggers started on Instagram. I was able to converse with people that I would not otherwise have crossed paths with.
When I first opened my account, I was shocked at how nice everyone was! Etiquette and kindness still seem to matter on this platform.
So, if you are on Instagram or thinking about getting started, here are a few of my favorite farmhouse accounts.
Note- I could have shared just about every account I follow really, so this is just a tiny sampling of what is out there.
Farmhouse Instagram Accounts
@thewhitefarmhouseblog @farmhouse5540
@marleyandlockyer @thesimplerevival
@heatherbullard @flatcreekfarmhouse
@boxwoodavenue @houseofharvest
She Holds Dearly is also on Instagram.
It is where I share smaller projects that I don't want to take the time to write a whole blog post about.
There a quick tips, recipes from the garden and more of the daily life going on around here.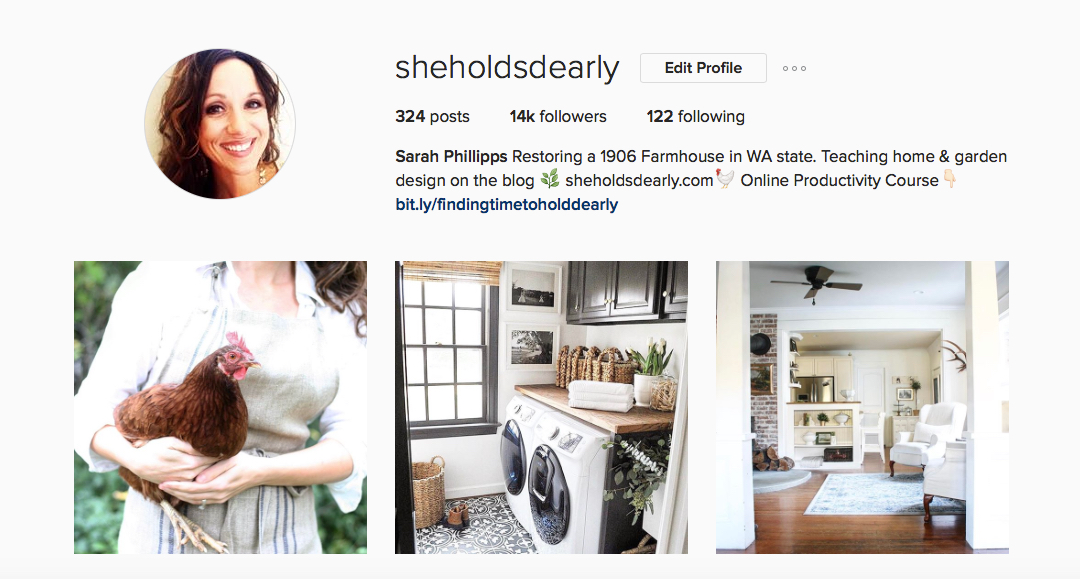 I guess you could call it the "micro blog" and I have just recently started to add in little videos on the weekends.
SaveSave