Knowing which items to purchase at the Dollar Store, or in my neck of the woods, the Dollar Tree, is a great tip for those of us that want to stretch our decorating dollars.
Today I will be spilling the beans about what I keep on my standard shopping list when it comes to the Dollar Tree.
Hopefully, you will be able to save some cash now that you know some of my "insider secrets". (wink!)
Let's play a little eye- spy game around my house!
Dollar Store Decorations
Chandelier Light Bulbs
Get the two pack clear, interior chandelier bulbs.
Shower Curtain Liners
Who wants to scrub a mildewy shower curtain?
"Not I!", said the cow.
Then, don't! Just replace it with one that costs $1!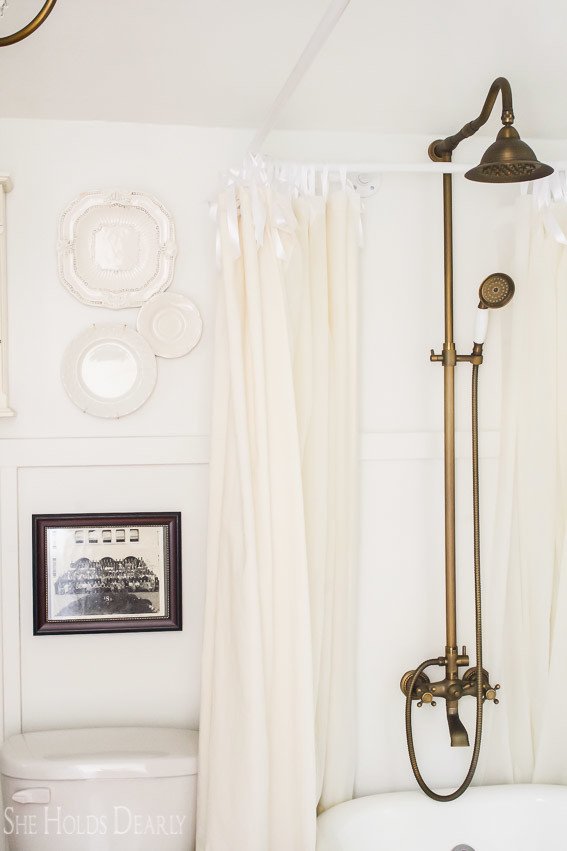 Our "shower curtain" a thrifted duvet and Dollar Tree liners tied up with ribbon.
Glass Bottles
Adding glass bottles along a window to catch the light is a favorite use of a windowsill around here.
River Rocks
Our little plastic grate was getting all crusty in our fridge's water dispenser. I called to replace it and it cost $30! Gasp.
No way, Jose!
I'll just put some little rocks in there.
Don't they lend a spa feel to the whole look?
Picture Frames
They are not all great, but it's worth browsing the frame aisle once in a while.
I found these cute, beach house style frames for the kids' school pictures and had them over their school workboxes for years.
Shells
One of my favorite summer time decorations!
Brown Paper
Buy this kraft paper in rolls and use it as your go-to wrapping paper year round.
Holiday Decor
You just never know what you will find from year to year, I have found gorgeous Christmas tree ornaments and vintage style decor.
Doilies for Valentine buntings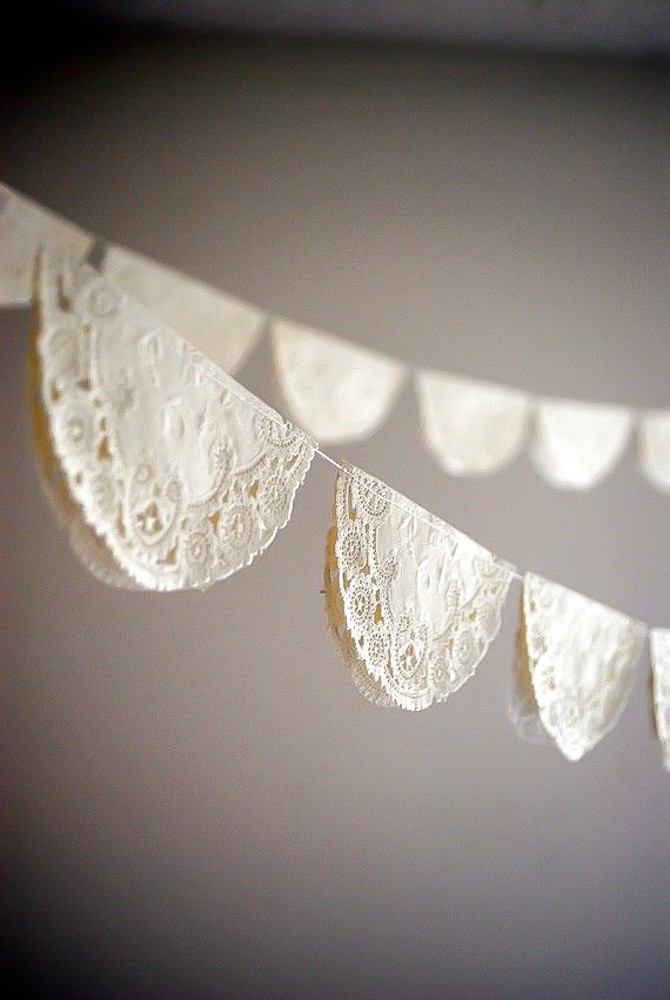 And I got some peat pots for Easter table decor this year!
Now I know I have some clever readers. So tell me.
What are some other Dollar Store decorations that you have found that I should know about?
Related Post:
SaveSave