Well, well, well, here we are, two years in.
Today is the two year anniversary for She Holds Dearly.
I thought we could take a little trip down memory lane from this past year. Every year on my wedding annivesary we tell each other our story again.
It's good to remember where you have come from, isn't it?
I started last year off with a bang by launching Finding Time to Hold Dearly, a comprehensive ecourse on simple living and productivity.
It has done very well and hearing the stories of changed lives from my students has been one of the most rewarding experiences I have every had.
It is only available twice a year- next week and another week in May! So don't miss it, if you are wanting to join in.
There was the only post I have ever had go viral!
I had the honor of working with IKEA on my 40 Farmhouse Finds From IKEA post and it has been by far my most popular post to date.
For profesional advancement sake I was able to attend two blogging conferences, Haven and Activate, which always refresh my soul and fill me with 5 million new ideas.
Haven is wonderful for the real life relationships I have forged there and Activate helped me simplify my focus and teach me more about the business side of blogging.
Throughout the year, there were nods to the French with
DIY French Tuteurs for the Garden . . .
the French Chair Makeover . . .
and the French Mattress Cushion Tutorial.
Summertime proved to be bittersweet when we lost our baby girl, Wren, but felt so held and loved by the very tangible compassion of my blog readers.
Miscarriage and Holding Dearly taught me more about God's grace through all the highs and lows of life and the need to fully enjoy your loved ones while you have them.
Shortly after, I tried gracefully to turn the big 4-0 and showed you all my 10 Tips to a Naked Cake.
We had two major room reveals, which are always peoples' favorites. . .
the Farmhouse Living Room Reveal
and the Farmhouse Bathroom Reveal
Finally, we talked all about Farmhouse Porch Decor Ideas
and how to incorporate your story into your decorating.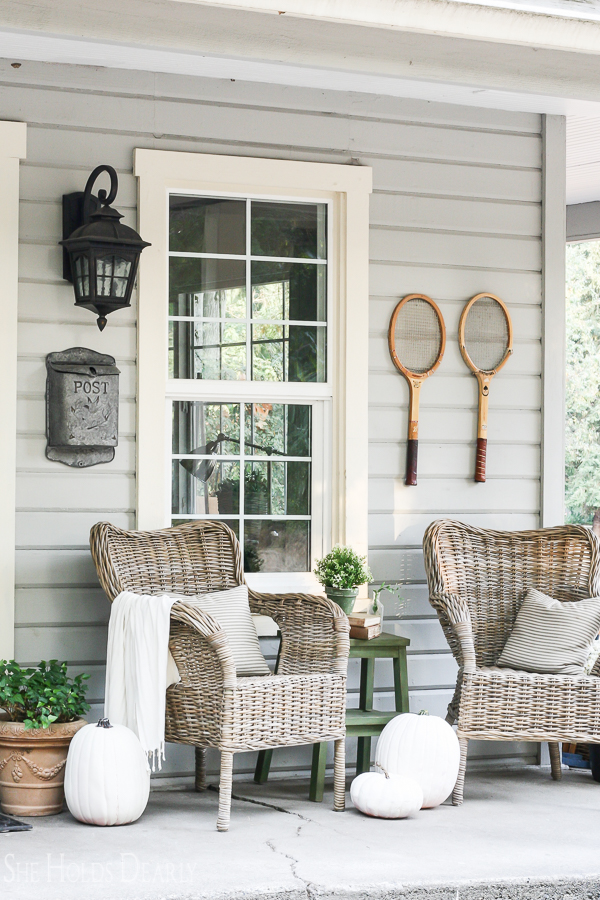 If there was one thing I would say to my younger blogging self, it is this:
If there is a magic bullet, it is to keep showing up every day.
Through all the highs and lows, the doomsday comments in the Facebook groups, the algorithym changes, the plateus, etc. there is no substitute for keeping your head down and continuing to do beautiful work.
Over and over again, and over and over again.
And isn't this true for most of life?
Thank you for joining me on this journey so far, this blog has forever shaped who I am and the confidence that I possess.
I am a better designer, photographer, business woman and friend because of this site. And having you with me, makes it all 100 times better.
I cannot say "thank you" enough!
This next year is bright and full of promise, there are plans for a youtube channel, teaching at Haven and 5 new products, three of which will be released next week.
The Finding Time to Hold Dearly course has been repackaged into three mini-power courses.
One focusing on Children & Home,
another for navigating through seasons of Crisis & Grief and
the last one for the Working Woman
Oh, and if you aren't already an email subscriber, be sure sign up (click on the image below) as I will be doing a giveway this week for my loyal subscribers.
Here's to another year of Holding Dearly!